Home

Teachers Corner

Workshops & Training

Equity Case Studies

Awareness Activities

Equity Curriculum

Equity Awareness Quizzes

Printable Handouts

Research Room

Humane Education

Social Justice Speeches

Social Justice Songs

Social Justice Quotations

Multicultural Links

Contact Us
---

Receive Email Updates

Awards & Recognition

About Paul Gorski
---

---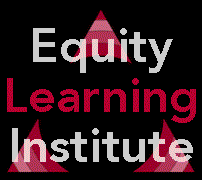 ---

---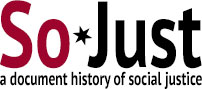 ---
I have provided Multicultural Film and Movie Reviews to highlight promising new films on education, diversity, and equity, for teachers, other practitioners, and students. This is an INFORMATIONAL resource, NOT an advertising venture. I receive no compensation for reviewing films on the Multicultural Education Pavilion. To learn how to submit your film or movie for review below.

Bubbeh Lee & Me
by Andy Abrahams Wilson for Open Eye Pictures.

Culture, Difference, & Power (a CD-Rom)
by Christine Sleeter for Teachers College Press.

Despair
by Harriet Koskoff for Filmakers Library.

Essential Blue-Eyed
by B. Verhaag for California Newsreel.

Fear and Learning at Hoover Elementary
by Laura Angelica Simón for the Josepha Producciones.

Game Over: Gender, Race, and Violence in Video Games
by Nina Huntemann for the Media Education Foundation.

Good Morning Miss Toliver
by Kay Toliver for F.A.S.E.

It's Elementary: Talking About Gay Issues in Schools
by Debra Chasnoff and Helen Cohen for Women's Educational Media.

In Whose Honor?
by J. Rosenstein for the New Day Films.

That's a Family
by Debra Chasnoff and Helen Cohen for Women's Educational Media.

Tiger's Apprentice
by M. Trinh Nguyen for Taro Root Films.

Turn Loose the Voices
by Young Actors' Forum, directed by Will Weigler.

Uncommon Ground
by Amie S. Williams for Bal-Maiden Films.

War Zone
by Maggie Hadleigh-West for the Media Education Foundation.

The Way Home
by Shakti Butler for World Press.

If you have written or produced a film or CD-Rom that you think would be of use to the Multicultural Pavilion's visitors, you can now submit it for review. If your work meets a small number of criteria, I will review it here. Most visitors to the Pavilion are K-12 or higher education teachers, pre-service teachers, community activists, or multicltural/diversity practitioners. Criteria are as follows:
must be educational in nature;
must contribute to a multicultural approach to education;
and, must be a recent publication (within the last two years).
Because I review all material personally, it will be necessary for you to send me a copy of your work. I will not write a review of any work not in my possession. I also prefer not to return materials I have reviewed. I often get questions from people who have seen the reviews on the Pavilion and have further questions. I prefer to be able to return to the material in order to answer the question in the best and most complete way possible.

In every review, I include contact information for the publisher and/or the author, as well as any other relevant information.

If you're interested in having your publication reviewed, email me, Paul Gorski and describe the nature of your work and your audience.

[an error occurred while processing this directive]