Home

Teachers Corner

Workshops & Training

Equity Case Studies

Awareness Activities

Equity Curriculum

Equity Awareness Quizzes

Printable Handouts

Research Room

Humane Education

Social Justice Speeches

Social Justice Songs

Social Justice Quotations

Multicultural Links

Contact Us
---

Receive Email Updates

Awards & Recognition

About Paul Gorski
---

---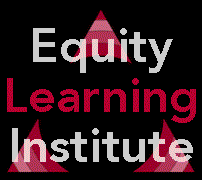 ---

---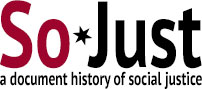 Race and Racism Songs
Submit a song!
Ar Fol Lo La Ro
performed by Clancy Brothers and Tommy Makem
from the album At Carnegie Hall
about the power of music to join people together:

"And whether your blood be high land or low,
And whether your skin be black or white as the snow,
Of reason there's none, and why should there be
As long as there's fire in the blood and a light in the eye"
The Beauty of Gray
performed by Live
from the album Mental Jewelry (Purchase from Amazon.com)
about examining one's racial prejudices:

"This is not a black and white world
To be alive
I say that the colors must swirl
And I believe
That maybe today
We will all get to appreciate
The beauty of gray"
Beds are Burning
performed by Midnight Oil
from the album Diesel and Dirt (Purchase from Amazon.com)
about the taking of and ruining of aboriginal lands in Australia:

"The time has come
to say fair's fair
to pay the rent
to pay our share"
Bein' Green
performed by Kermit the Frog (Jim Henson)
from the album Muppet Hits
about the difficulty and the beauty of being "the other":

"It's not easy bein' green
It seems you blend in with so many other ordinary things
And people tend to pass you over 'cause you're not standing out
Like flashy sparkles on the water or stars in the sky"
Biko
performed by Peter Gabriel
from the album Shaking the Tree (Purchase from Amazon.com)
about the death of South African anti-apartheid activist Steven Biko:

"When I try to sleep at night
I can only dream in red
The outside world is black and white
With only one colour dead
Oh Biko, Biko, because Biko"
Birmingham Sunday
performed by Joan Baez
from the album 5 (Purchase from Amazon.com)
about the 1963 bombing of an African American Baptist church in Birmingham, Alabama (four girls were killed - all named in the song):

"The church it was crowded but no one could see
That Cynthia Wesley's dark number was three
Her prayers and her feelings would shame you and me
And the choir kept singing of freedom"
Black and Blue
performed by Fats Waller
about longing not to be judged by the color of one's skin:

" I'm white inside.
But that don't help my case.
'Cause I can't hide
What is on my face.."
Black and White
performed by Three Dog Night
from the album The Best of Three Dog Night (Purchase from Amazon.com)

"The world is black,
the world is white.
It turns by day, and then by night.
The child is black,
the child is white.
The whole world looks upon the sight,
a beautiful sight."
Black Boys on Mopeds
performed by Sinead O'Connor
from the album I Don't Want What I Haven't Got (Purchase from Amazon.com)
about police brutality against Black people in England:

"England's not the mythical land of Madame George and roses
It's the home of police who kill black boys on mopeds
And I love my baby and that's why I'm leaving
I don't want him to be aware that there's
any such thing as grieving."
Black or White
performed by Michael Jackson
from the album Dangerous (Purchase from Amazon.com)
about racial equality and an individual attempt to mend race relations:

"And I told about equality and it's true
Either you're wrong or you're right
But, if you're thinkin' about my baby
It don't matter if you're black or white"
Buffalo Soldier
performed by Bob Marley
from the album Legend (Purchase from Amazon.com)
about enslaved African soldiers used to fight against Native Americans:

"Buffalo Soldier, Dreadlock Rasta
There was a Buffalo Soldier
In the heart of America
Stolen from Africa, brought to America
Fighting on arrival, fighting for survival"
Bury My Heart at Wounded Knee
performed by the Indigo Girls
from the album 1200 Curfews (Purchase from Amazon.com)
about corporate America oppressing Native Americans:

"We got these energy companies
Who want to take the land
And we got churches by the dozens
Trying to guide our hands
And turn our mother earth
Over to pollution war and greed"
Colored People
performed by dctalk
from the album Jesus Freak (Purchase from Amazon.com)
about appreciating diversity as a gift from God:

"A piece of canvas is only the beginning
It takes on character with every loving stroke
This thing of beauty is the passion of an artist's heart
By God's design, we are a skin kaleidoscope"
Colors of the Wind
performed by Vanessa Williams
from the album Pocahontas Soundtrack (Purchase from Amazon.com)
about the the cultural conflicts between Native Americans and European settlers:

"You think the only people who are people
Are the people who look and think like you
But if you walk the footsteps of a stranger
You'll learn things you never knew you never knew"
Cry Freedom
performed by Dave Matthews Band
from the album Crash (Purchase from Amazon.com)
about apartheid in South Africa and the need for racial unity:

"Hands and feet are all alike
But gold between divide us
Hands and feet are all alike
But fear between divide us
Hands and feet are all alike
Hear what I say
Hear what I say Oh, so be it
How can I turn away
Brother/Sister go dancing through my head Human as to human
The future is no place To place your better days"
Cortez the Killer
performed by Neil Young
from the album Zuma (Purchase from Amazon.com)
about Cortez' "conquering" of the Aztecs:

"He came dancing across the water
With his galleons and guns
Looking for the new world
In that palace in the sun"
Does It Really Matter?
performed by Up With People
from the album Face to Face
about making a difference for racial equity:

"Free at last, we should be free at last
Not prisoners of the past, divided by races.
Kind of strange, though we're all 'bout the same
Somehow these lines remain,
We stay in our places.
And what does the color of the skin
Have to do with the person within"
Don't Call Me Nigger, Whitey
performed by Sly and the Family Stone
from the album Stand! (Purchase from Amazon.com)
about racial tension

Don't Drink the Water
performed by Dave Matthews Band
from the album Before these Crowded Streets (Purchase from Amazon.com)
about European colonization of Native American lands:

"Away away
You have been banished
Your land is gone
And given me
And here I will spread my wings
Yes I will call this home
What's this you say
You feel a right to remain
Then stay and I will bury you
What's that you say
Your father's spirit still lives in this place
I will silence you"
Double Agent
performed by Amanda Marshall
from the album Everybody's Got a Story (Purchase from Amazon.com)
about being multiracial:

"What do you know when you know me?
Don't file me under categories, you're deceived
You don't know me
I'm not only a surface, a country"
Dragon to Butterfly
performed by David Roth
from the album If You Can't Fly (Purchase from Amazon.com)
about the eventual friendship between a KKK Grand Dragon and a Rabbi:

"He said, Do you remember the day we met, Michael
I heard you were coming and I called many times
I didnt want someone like you to move in here
I wasnt used to your kind."
Drowning
performed by Hootie and the Blowfish
from the album Cracked Rear View (Purchase from Amazon.com)
about teaching, learning, and carrying racial hatred:

"Drowning in a sea of tears
Hatred trying to hide your fears
Living only for yourself
Hating everybody else
Cause they don't look like you"
Ebony and Ivory
performed by Paul McCarney and Stevie Wonder
from the album Tug of War (Purchase from Amazon.com)
about racial harmony:

"Ebony and ivory
Live together in perfect harmony
Side by side on my piano keyboard
Oh lord, why don't we?"
Ella's Song
performed by Bernice Reagon
from the album We All... Everyone of Us and Selections 1976-1988
about being an anti-racist activist:

"Until the killing of Black men, Black mothers sons
Is as important as the killing of white men, white mothers sons
Struggling myself dont mean a whole lot, Ive come to realize
That teaching others to stand and fight is the only way my struggle survives"
Erase Racism
performed by Kool G Rap, DJ Polo, Big Daddy Kane and Biz Markie
from the album Wanted Dead or Alive (Kool G Rap) (Purchase from Amazon.com)
about the need to unite against racism:

"The ink is Black
The page is White
Together we learn how to read and write
Some people are Black
There's people that's White
Lets stop Racism and let's unite"
Fight the Power
performed by Public Enemy
from the album Fear of a Black Planet (Purchase from Amazon.com)
about the empowerment of Black people despite the efforts of disempowerment by "the powers that be":

"What we need is awareness, we can't get careless
You say what is this?
My beloved lets get down to business
Mental self defensive fitness
(Yo) bum rush the show
You gotta go for what you know
Make everybody see, in order to fight the powers that be"
Free Your Mind
performed by En Vogue
from the album Funky Divas (Purchase from Amazon.com)
about opening one's mind by challenging stereotypes:

"Oh now attidue, why even bother
I can't change your mind
You can't change my color
Free your mind and the rest will follow"
Guinivere and the Fire
performed by Fred Small
from the album Everything Possible (Purchase from Amazon.com)
about a little girl growing up in Australia who was taught to distrust the aboriginal people:

"Sometimes she heard the music
Wild and strange in the summer night
They're dirty people warned her mother
Never go near their campfire light.
Stay away from the camp of the blackfellas
Little white girls have disappeared
They drink and dance when the moon is red
Better never let 'em see your golden hair."
Heartbeat Props
performed by Digital Underground
from the album Sons of the P (Purchase from Amazon.com)
about recognizing and appreciating achievement in the Black community in the present as well as the past and making a personal effort to make a difference (includes a few historic references):

"If you're really that down, then act what you say
KRS and Chuck need support today
I see you posing with the Dr. King hanging on your wall
Only difference is Chuck might give you that call to march on Friday
Yeah, it's kinda frightening
Let me move so I don't get hit by the bolt of lightning
Striking you down because you're frontin'"
Heartspark $
performed by Everclear
from the album Sparkle and Fade (Purchase from Amazon.com)
about oppression of interracial couples:

"My mom said not to bring her around
Cause she's black
My family will put her down
I'll break the white-trash ties that bind
Trade a love so pure for a hate so blind"
I Ain't Movin'
performed by Des'ree
from the album I Ain't Movin' (Purchase from Amazon.com)
about the importance of self-love despite struggles with racial oppression:

"Cause I ain't moving from my face, from my race, from my history
I ain't movin' from my love my peaceful dove, it means too much to me
Loving self can be so hard
Honesty can be be demanding
Learn to love yourself it's a great, great feeling"
I Am Australian
performed by The Seekers
from the album Night of Nights Live (Purchase from Amazon.com)
about appreciating the diversity within Australia:

"We are one,
But we are many,
And from all the lands on earth we come.
We'll share a dream,
And sing with one voice,
I am, you are, we are Australian"
I Believe
performed by Blessed Union of Souls
from the album Home (Purchase from Amazon.com)
about biases related to interracial relationships:

"I've been seeing Lisa now for a little over a year
She says she's never been so happy but Lisa lives in fear
That one day daddy's gonna find out she's in love
With a nigger from the streets"
Indian Reservation
performed by Paul Revere and the Raiders
from the album 12 Classic Tracks (Purchase from Amazon.com
about the dismantling of Cherokee language and culture with being forced onto a reservation:

"They took the whole Cherokee nation, put us on this reservation
Took away our ways of life, the tomahawk and bow and knife
Took away our native toungue, and taught their English to our young"
Indian World
performed by Blackfoot
from the album No Reservation
about the loss of Native American culture and identity on reservations:

"My heart belongs in an Indian world
A place that I can call my home
I've been livin' in a white man's world
Taught nothing of my own"
It's a Hard Life Wherever You Go
performed by Nancy Griffith
from the album Storms (Purchase from Amazon.com)
about racism and inequities in opportunity:

"And I'm thinking this man wears a white hood
In the night when his children should sleep
But, they slip to their window and they see him
And they think that white hood's all they need"
Let's Face It
performed by The Mighty Mighty Bosstones
from the album Let's Face It (Purchase from Amazon.com)
about questioning the motivation of one's racial hatred:

"Why so cut and dry
A simple concept missed
Give tolerance a try
This confusion still exists"
Lincoln Freed Me Today
performed by Joan Baez
from the album Blessed Are... (Purchase from Amazon.com)
about one slave's response to the news that he is "free":

"Recollect when I was just fourteen
Freedom use to be my biggest dream
I'm older now, lot wiser too
If I was free what would I do"
Maria
performed by Rage Against the Machine
from the album Battle of Los Angeles (Purchase from Amazon.com)
about Mexican-immigrant workers in the U.S.:

"Tha sun ablaze as Maria's foot
Touches tha surface of sand
On northern land
As human contraband
Some rico from Jalisco
Passed her name to tha boss
She stuffed ten to a truckbed
She clutches her cross"
Mr. Cab Driver
performed by Lenny Kravitz
from the album Let Love Rule (Purchase from Amazon.com)
about racism through cab drivers who don't want to pick up African American riders:

"Mr. Cab Driver wont you stop to let me in.
Mr. Cab Driver dont like my kind of skin.
Mr. Cab Driver dont like the way I look.
He dont like dreads he thinks were all crooks."
No Mirrors in My Nana's House
performed by Sweet Honey in the Rock
from the album Still on the Journey (Purchase from Amazon.com)
about blackness and beauty:

"I never knew that my skin was too Black
I never knew that my nose was too flat
I never knew that my clothes didnt fit
And I never knew there were things that I missed
And the beauty of everything
Was in her eyes."
One
performed by Creed
from the album My Own Prison (Purchase from Amazon.com)
about racial discrimination and the need for unity:

"The goal is to be unified,
Take my hand be my brother...
Society blind by color,
Why hold down one to raise another...
One, Oh, one the only way is one"
Proud to Be Black
performed by Run DMC
from the album Raising Hell (Purchase from Amazon.com)
about pride and strength in being Black and having pride in African American history:

"I'm proud to be Black y'all
And that's a fact y'all
And if you try to take what's mine
I'll take it back y'all
It's like that"
Pump Your Fist
performed by Kool Moe Dee
from the album Knowledge Is King (Purchase from Amazon.com)
about racism and Black empowerment through education and addressing issues in the African American community:

"Can you feel it
Tension in the air
Racism, violence everywhere
Davis, Howard Beach
Bumpers and Brawley
It appalls me
Now is there really racial justice
It's time that we discussed this
I'm disgusted and I don't trust this"
Redemption Song
performed by Bob Marley
from the album Legend (Purchase from Amazon.com)
about slavery and oppression in Jamaica:

"Emancipate yourselves from mental slavery
None but ourselves can free our minds
Have no fear for atomic energy
Cause none of them can stop the time"
Sacrifice
performed by Robbie Robertson
from the album Contact: From the Underworld Of Red Boy (Purchase from Amazon.com)
about injustices against Native American people:

"Sacrifice your freedom, Sacrifice your prayer
Take away your language, Cut off all your hair
Sacrifice the loved ones, Who always stood by me
Stranded in the wasteland, Set my spirit free "
Say It Loud (I'm Black and I'm Proud)
performed by James Brown
from the album 20 All Time Greatest Hits (Purchase from Amazon.com)
about Black pride and self-worth

Society's Child
performed by Janis Ian
from the album Society's Child: The Verve Recordings (Purchase from Amazon.com)
about racial oppression and the struggles of an interracial couple:

"My mother went to answer, you know,
And you looked so fine.
Now I can understand your tears and your shame.
She called you "boy" instead of your name."
Steals of the White Man
performed by John McCutcheon
from the album How Can I Keep from Singing?
about Native Americans losing land, home, place, and people to the onslaught of European migrants:

"Alas, said an Indian,
I once had a home,
In a fair forest glade,
Where the wild deer did roam,
Where the sacalait feast,
On a festival day,
But the steals of a White Man,
Have took them away."
Strange Fruit
performed by Billie Holliday
from the album No Regrets (Purchase from Amazon.com)
about a history of African Americans being hung:

"Southern trees bear a strange fruit,
Blood on the leaves and blood at the root,
Black bodies swingin' in the southern breeze,
Strange fruit hangin' from the poplar trees."
Tear Apart Hate
performed by Cindi Lauper
from the album Hat Full of Stars (Purchase from Amazon.com)
about illogical hate and Apartheid:

"Why are the rainbows stolen from the sky and
locked up in boxes: yellow, red, black and white?
Like birds in their cages,
beating their wings on the bars..."
Third World Child
performed by Johnny Clegg
from the album Third World Child (Purchase from Amazon.com)

"They said I should
Learn to speak a little bit of English
Maybe practise birth control
Keep away from controversial politics
So to save my Third World soul
You should speak a little bit of English
Don't be scared of a suit and tie
Learn to walk in the dreams of the foreigner
I am a Third World child"
Trouble Everyday
performed by Frank Zappa
from the album Freak Out! (http://www.amazon.com/exec/obidos/ASIN/B0000009RT/qid=1072303151/sr=2-1/ref=sr_2_1/103-3278463-2967804)

"Listen....I ain't black
but there's lots of times I wish I could say
I ain't white"
War
performed by Bob Marley
from the album Rastaman Vibration (Purchase from Amazon.com)
about ways in which racial inequality can lead to war

"Until the philosophy which holds one race superior,
and another inferior,
is finally and permanently discredited and abandoned,
everywhere is war."
We March
performed by Prince
from the album The Gold Experience (Purchase from Amazon.com)
about equality:

"If this is the same avenue my ancestors fought 2 liberate
How come I can't buy a piece of it even if my credit's straight?
If all the water's dirty and I wanna labor by my dammy
The river that I drink from will it be the same as your mammy? "
What Color Is God's Skin?
performed by Up With People
from the album Face to Face
about making a difference for racial equity:

"What Color is God's skin?
What color is God's skin?
I said, "It's black, brown, it's yellow, it's red
It is white.
Everyone's the same in the good Lord's sight."
Why Can't We Be Friends
performed by War (also remade by Smash Mouth)
from the album Why Can't We Be Friends (Purchase from Amazon.com)
about interracial sympathy and compassion:

"The color the color
The color of your skin don't matter to me
As long as as long as
As long as we can live in harmony"
Why I Sing the Blues
performed by B.B. King
from the album Why I Sing the Blues (Purchase from Amazon.com)
about a history and lifetime of racial and economic oppression:

"I stood in line
Down at the county hall
I heard the man say
We're going to build some new apartments for y'all
And everybody wants to know why I sing the blues
I've been around a long time
I've really paid my dues"
Your Racist Friend
performed by They Might Be Giants
from the album Flood (Purchase from Amazon.com)
about supporting racism through association by not addressing a friend's racial prejudices - if you're not part of the solution, you're part of the problem:

"This is where the party ends
I can't stand here listening to you
And your racist friend
I know politics bore you
but I feel like a hypocrite talking to you
You and your racist friend"
Que pais e este?
performed by Legiao Urbana
performed in Portuguese
about among other things, the exploitation of Brazil's Indians:

"Terceiro mundo se for
Piada no exterior
Mas o Brasil vai ficar rico
Vamos faturar um milhão
Quando vendermos todas as almas
Dos nossos índios em um leilão
Que país é este"