Home

Teachers Corner

Workshops & Training

Equity Case Studies

Awareness Activities

Equity Curriculum

Equity Awareness Quizzes

Printable Handouts

Research Room

Humane Education

Social Justice Speeches

Social Justice Songs

Social Justice Quotations

Multicultural Links

Contact Us
---

Receive Email Updates

Awards & Recognition

About Paul Gorski
---

---

---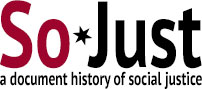 Songs about Sexism and Gender Equity
Submit a song!
32 Flavors
performed by Alana Davis
from the album Blame It on Me (Purchase from Amazon.com)
about invisibility, vulnerability and strength:

"And god help you if you are an ugly girl
Course too pretty is also your doom
Cause everyone harbors a secret hatred
For the prettiest girl in the room"
Beautiful Red Dress
performed by Laurie Anderson
from the album Strange Angels (Purchase from Amazon.com)
about gender inequality in the workplace:

"OK! OK! Hold it!
I just want to say something.
You know, for every dollar a man makes
a woman makes 63 cents.
Now, fifty years ago that was 62 cents.
So, with that kind of luck, it'll be the year 3,888
before we make a buck. But hey, girls?"
Behind the Wall
performed by Tracy Chapman
from the album Tracy Chapman (Purchase from Amazon.com)
about domestic violence:

"Last night I heard the screaming
Loud voices behind the wall
Another sleepless night for me
It won't do no good to call
The police
Always come late
If they come at all"
Birmingham
performed by Amanda Marshall
from the album Amanda Marshall (Purchase from Amazon.com)
about the freedom and loneliness of escaping spousal abuse:

"And as she drives she rubs her rosary
She's never been so all alone she's never felt so free
She's got miles to go
Blind faith and hope"
Black Eyes, Blue Tears
performed by Shania Twain
from the album Come On Over (Purchase from Amazon.com)
about building confidence and self-esteem and leaving an abusive relationship:

"I'd rather die standing
Than live on my knees
Begging please, no more"
Boys Don't Cry
performed by The Cure
from the album Boys Don't Cry (Purchase from Amazon.com)
about a boy's desire to show his emotion, but his difficulty doing so because of he's been taught that boy's don't cry:

"I try to laugh about it
Cover it all up with lies
I try and laugh about it
Hiding the tears in my eyes
'Cause boys don't cry"
Bustin' Out
performed by Jelly's Pierced Tattoo
from the album Be Free (Purchase from Amazon.com)
about destroying myths and socially-defined gender roles

"So frail and delicate and weak,
A strong and brave one is an anamoly
'Keep in your place'
Barefoot and pregnant and just don't speak!
But if Mom or Wife ain't there
He just can't function can he?"
Cat's in the Cradle
performed by Harry Chapin
from the album Essentials (Purchase from Amazon.com)
about the relationship between a father who's too busy for his son, and the son who wants to grow up to be like his father:

"My son turned ten just the other day
He said, "Thanks for the ball, dad, come on let's play
Can you teach me to throw?" I said, "Not today,
I got a lot to do." He said, "That's okay."
And he walked away but his smile never dimmed, it said
I'm gonna be like him, yeah
You know I'm gonna be like him"
Guys Do It All the Time
performed by Mindy McCready
from the album Ten Thousand Angels (Purchase from Amazon.com)
about the inconsistencies and double standards inherent in social expectations across genders:

"Guys do it all the time and except us to understand
When the shoe's on the other foot
You know that's when it hits the fan,
Get over honey life's a two way street
Or you won't be a man of mine,
So i had some beers with the girls last night....
Guys do it all the time."
Hard Work
performed by Sally Rogers
from the album We'll Pass Them On (Purchase from Amazon.com)
about a new attitude for men:

" When my wifes at work, I feed the kids,
I wash their face and hands
They suck their thumbs, I wipe their bums and make the dinner plans
To town to buy the groceries with someone elses cash
I used to call it Womens Work but thats a pile of trash."
I Am Woman
performed by Helen Reddy
from the album Collection (Purchase from Amazon.com)

"Yes, I am wise, but it's wisdom for the pain
Yes, I've paid the price, but look how much I've gained,
If I have to, I can do anything,
I am strong, I am invincible, I am Woman."
I'm Just a Girl
performed by No Doubt
from the album Tragic Kingdom (Purchase from Amazon.com)
about a woman's frustration over socially defined gender roles:

"Take this pink ribbon off my eyes.
I'm exposedand it's no big surprise.
Don't you think I know exactly where I stand?
This world is forcing me to hold your hand.
Oh I'm just a girl,and I'd rather not be."
Keep Your Head Up
performed by 2 Pac
from the album Greatest Hits (Purchase from Amazon.com)
about men treating women with more respect:

"And since we all came from a woman
Got our name from a woman and
Our game from a woman
I wonder why we take from our woman
Why we rape our woman
Do we hate our woman?"
A Man's Home Is His Castle
performed by Faith Hill
from the album It Matters to Me (Purchase from Amazon.com)
about a woman's difficulty leaving an abusive marriage:

"So I pulled out my suitcase I started packin' up my clothes
And Jimmy said, "Now linda, Where do you expect to go with those?"
I told him "I have tried but not an ounce of love survives"
Well he grabbed my wrist and shouted,
"You're not leavin' here alive""
Not a Pretty Girl
performed by Ani Difranco
from the album Not a Pretty Girl (Purchase from Amazon.com)
about challenging the assumption that women are weak or must rely on beauty to succeed:

"I'm not a pretty girl
That is not what I do
I ain't no damsel in distress
And I don't need to be rescued
So put me down punk
Wouldn't you prefer a maiden fair?
Isn't there a kitten stuck up in a tree somewhere?"
Only Women Bleed
performed by Alice Cooper
from the album Welcome to My Nightmare (Purchase from Amazon.com)
about a husband's abuse and power plays:

"Man got his woman to take his seed
He's got the power
She's got the need
She spends her life through pleasing up her man
She feeds him dinner or anything she can"
Shaking the Tree
performed by Peter Gabriel
from the album Shaking the Tree (Purchase from Amazon.com)
about celebrating women's work toward redefining their social and policial roles:

"Changing your ways, changing those surrounding you
Changing your ways, more than any man can do
Open your heart, show him the anger and pain
So you heal
Maybe he's looking for his womanly side"
Talk to Me Now
performed by Ani Difranco
from the album Ani Difranco (Purchase from Amazon.com)
about interracial sympathy and compassion:

"The color the color
The color of your skin don't matter to me
As long as as long as
As long as we can live in harmony"
Video
performed by India Arie
from the album Acoustic Soul (Purchase from Amazon.com)
about focusing on self-worth rather than the external clothing and silicone that some women believe they need to be accepted.:

"I am not the average girl from your video and I aint built like a supermodel
But Ive learned to love myself unconditionally, because I am a queen
My worth is not determined by the price of my clothes
I do whatever feels good to me
Am I less of a lady if I dont wear pantyhose? "
When I Was a Boy
performed by Dar Williams
from the album The Honesty Room (Purchase from Amazon.com)
about a perspective on what it's like to be a woman in a man's world:

"Self-preservation is a full time occupation
I'm determined, to survive on this shore
You know I don't avert my eyes anymore
In a man's world..."
Woman Is the Nigger of the World
performed by John Lennon
from the album Wonsaponatime (Purchase from Amazon.com)
about the oppression of women:

"We make her bear and raiseour children
And then we leave her flat for being a fat old mother hen
We tell her home is the only place she would be
Then we complain that she's too unworldly to be our friend"
[ Return to the Song Topic List ]
[an error occurred while processing this directive]