---

Workshops & Training

Teacher Resources

Awareness Activities

Equity Case Studies

Equity & Diversity Quizzes

Printable Handouts

Multicultural Curriculum

Research Room

Social Justice Speeches

Social Justice Songs

Humane Education

Social Justice Quotations

Multicultural Links

Join Our Listserv

Contact Us
---

Receive Email Updates

Tell a Friend!

Awards & Recognition

About Paul C. Gorski
---
Also Visit: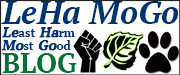 "And one day we must ask the question, Why are there forty million poor people in America? And when you begin to ask that question, you are raising questions about the economic system, about a broader distribution of wealth. When you ask that question, you begin to question the capitalistic economy." -Martin Luther King, Jr.
[Full Quotation Collection]



Check out the new literary anthology, Voices for Diversity and Social Justice, a collection of poetry and prose about educational justice by educators and students.

Read Equity Literacy for All, by Paul Gorski and Katy Swalwell, published in Educational Leadership.

Watch Paul's video essay, Ideologies of Inequality in Schools: Toward a Structural View.

If you find this Web site helpful, I strongly encourage you to visit:

Rethinking Schools Online


Teaching for Change


International Assn. for Intercultural Education


Equity Alliance at ASU


Institute for Humane Education


White Privilege Conference


The Matrix Center


Teaching Tolerance


Education for Liberation Network


Institute for Critical Animal Studies


The Freire Project


Amnesty Int'l Human Rights Education


New York Collective of Radical Educators